Book Reviews
If you are interested in reviewing a book from the list below, please send an email to dialogue.english@acpcpa.ca letting us know which book you'd like to review, along with your mailing address.
Reviews are limited to a maximum of 1,000 words (includes book title, byline, everything), must comply with the Submission Style Guide (English / French), and are due within three months. Typically, book reviews are not peer reviewed; decisions fall within the purview of the Editor-in-chief.
Once completed, reviews should be submitted to http://mc.manuscriptcentral.com/dia; if you do not already have an account, you will need to register.
The following lists are updated regularly, so please check back frequently:
—List of English books received for review (pdf).  Last update: 8 January 2019.
—Liste de livres en français reçus pour compte rendu (pdf). Dernière mise à jour: 6 juin 2019.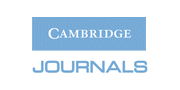 All Volumes of the digitized archive of Dialogue are now available online.
CPA members: Follow this link to access to Dialogue content online, free of charge.
Want your book added to our Books Received list?
Send your English book to:
Dialogue: Canadian Philosophical Review
York University
4700 Keele St.
McLaughlin College 237
Toronto, ON M3J 1P3
Canada
Send your French book to:
Dialogue. Revue canadienne de philosophie
c/o Benoît Castelnérac
Département de philosophie et d'éthique appliquée
Université de Sherbrooke
2500, boulevard de l'Université
Sherbrooke (Québec) J1K 2R1
Canada