Submissions
To submit a manuscript: http://mc.manuscriptcentral.com/dia
Manuscripts submitted using the ScholarOne system must be prepared for anonymous refereeing. No identifying references to the author in footnotes, headers, file names, etc. should appear in the manuscript. Authors should be aware that dissemination of their work on publicly accessible academic paper-sharing websites may compromise the anonymous peer review process.
We strongly encourage authors to circulate their manuscripts within their own peer review networks for feedback before submitting them to Dialogue. Too often, manuscripts are submitted before they are really ready. Submitting too early greatly increases the chances of rejection; as well, it puts undue pressure on the services of volunteer referees. It is often quite difficult to get busy people to volunteer their time to serve as referees and so it's best to use this valuable resource when manuscripts have already been privately peer reviewed and carefully proof read.
Also, if English is not your first language, please consider having a native English speaker edit your manuscript prior to submission. Again, this will increase the likelihood of a favourable outcome.
Dialogue prides itself on providing authors with a quick turn-around time from submission to decision; in 2016, the average number of days was 53 for original articles, 6 days for book reviews, and slightly longer for special issues. While these numbers will vary depending on the difficulty we encounter in finding referees, etc., this makes Dialogue an attractive place to submit articles.
Dialogue is included in the Arts and Humanities Citation Index (compiled by Clarivate Analytics). This index has fairly strict criteria for inclusion with approximately only the top 10% of journals in a particular field included.
Submission Style Guide (English) (pdf) / Guide stylistique (Français) (pdf)
Follow this link for information about book reviews.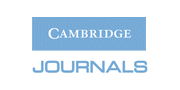 All volumes of the digitized archive of Dialogue are now available online.
CPA members: Follow this link to access to Dialogue content online, free of charge.