Event Details
Reimbursement of Travel Expenses
The CPA will reimburse travel expenses with its very limited Student Travel Fund.
1. To be eligible for a reimbursement, the applicant must:
a) be a student, a part-time faculty member or an unemployed member of the CPA for 2018;
b) have paid the CPA Congress registration fees;
c) submit the reimbursement application by June 27, 2018;
d) participate in the programme. This includes members who present a paper or commentary, or who participate in symposia, round tables, etc.; chairing a session does not make a member eligible for a travel grant.
2. Only transportation expenses are reimbursable: airline flights, train and bus fares, shuttles / taxis to and from airports, train / bus stations, car mileage allowance from home to Montreal and return.
3. The amount refunded depends on the number of claims received and the amounts requested. Therefore, it is impossible to determine the reimbursement amounts until after all the requests are received by the Executive Director.
4. Since the available funds are very limited, members are encouraged to first obtain funding from their own institution or other sources.
5. Reimbursements from other sources must be subtracted from the amount of travel expenses claimed from the CPA. Members belonging to more than one association cannot request the same travel expense reimbursement from more than one association.
6. Original documents or copies must be presented to the CPA with the travel claim form. This includes airline boarding passes, train and bus tickets, receipts for car rentals, etc. Yes, electronic/soft/scanned copies submitted by email are accepted!
Travel Expenses Claim
If you plan on submitting a request for travel expense reimbursement, please do so at the CPA desk at the Congress or by email or regular mail to the national office by June 27, 2018. The address can be found on the claim form. Do not leave the filled-in form at the CPA desk if there is no one present.
Remboursement des dépenses de voyage
L'ACP remboursera les dépenses de voyage avec ses fonds dédiés au remboursement des frais de voyage des étudiant-e-s au congrès.
1. Afin d'avoir droit à ces subventions, il faut :
a) être membre de l'ACP en tant qu'étudiant-e, que membre employé-e à temps partiel ou membre sans emploi de l'ACP pour l'année 2017;
b) s'être acquitté des frais d'inscription au congrès de l'ACP;
c) soumettre sa demande de subvention avant le 27 juin 2018;
d) participer au programme de l'ACP. Ceci inclut les membres qui présentent une communication ou un commentaire, ou celles et ceux qui participent à un symposium, une table ronde, etc.; présider une session ne suffit pas pour avoir droit à une subvention.
2. Seulement les frais de transport sont éligibles pour un remboursement. Ceci inclut les vols, les trajets en voie ferrée, en autobus, les navettes et taxis entre les aéroports ou les gares, une allocation pour le kilométrage en voiture.
3. Le montant du remboursement dépend du nombre de demandes reçues et des montants demandés. Il est donc impossible de déterminer le montant de ces remboursements avant que toutes les demandes soient remises à la Directrice exécutive.
4. Comme le montant de la subvention est très limité, on encourage les membres à obtenir une subvention de leur institution ou autre organisme.
5. Si un remboursement provient d'autres sources, il doit être soustrait de la somme réclamée de l'ACP pour les frais de voyage. Un-e membre appartenant à plusieurs associations ne peut pas réclamer les mêmes frais de voyage à plus d'une association.
6. Les documents originaux ou des copies doivent être soumis à l'ACP avec le formulaire de demande de remboursement. Ceci inclut les cartes d'embarquement pour les vols, les billets pour trajets en voie ferrée, en autobus, les reçus pour la location d'une voiture, etc. Oui, les copies numérisées soumise par courriel sont acceptables!
Réclamation de frais de voyage
Si vous souhaitez présenter une réclamation pour vos frais de voyage, veuillez en faire la demande au comptoir de l'ACP au cours du congrès, par courriel ou par la poste en écrivant au bureau national avant le 27 juin 2018. L' adresse se trouve sur le formulaire de demande. Ne laissez pas de formulaire complété à la table de l'ACP s'il n'y a personne pour les accepter.
The Congress will take place at the Pavillon Sherbrooke, 200 rue Sherbrooke O.
If you would like your institutional affiliation to be displayed on your conference badge, please complete the optional "Institution" field when you register.
To view Member pricing, please log in to your CPA account with your email address and password.
Pour voir les tarifs des membres de l'ACP, veuillez composer votre identifiant et votre mot de passe pour vous connecter.
Ticket prices include applicable taxes. Le prix des billets incluent les taxes applicables.
GST/TPS #119008480 RT0001, QST/TVQ #1225500602
Questions? administration@acpcpa.ca
All session rooms are equipped with a computer, MS PowerPoint, Adobe Acrobat, Skype, and a projector.
Our conference hotel, Lord Berri Hotel , has very limited availability. Please note that the preferential "CPA" rate is no longer available. Nearby alternatives include Hôtels Gouverneur Montréal and Hôtel ITHQ, part of l'Institut de tourisme et d'hôtellerie du Québec, which is a teaching hotel (with an excellent teaching restaurant also on site!). Both of these are approximately a 5-minute walk from UQAM.
You can also search for available rooms in Montreal on services such as booking.com, expedia.ca, airbnb and others. Book as soon as possible - with the Montreal Grand Prix beginning on June 10, space is very limited!
Les participants logeront à l'hôtel Lord Berri. Veuillez noter que :
Le tarif préférentiel de l'ACP n'est plus disponsible.
L'hôtel est situé à 5 minutes de marche des salles de conférence.
Please be generous in your support of our students. An official tax receipt is issued for all donations.
Nous vous demandons d'être généreux en contribuant à notre fonds pour les frais de voyage des étudiant-e-s au congrès. Un reçu officiel pour fins d'impôts sera émis pour tous les dons.
Childcare will be available during the 2018 Annual Congress at Halte-Garderie Les petits ateliers. This daycare centre is located in Montreal's Plateau-Mont Royal district. It is approximately a 5-minute drive from the Congress. Although the website is available in French only, some of the educators who will care for your children are bilingual.
Schedule: Childcare will be available from 8:30 AM to 6 PM, June 4-7. Lunch and snacks will be provided.
Cost: Childcare is provided free of charge to eligible parents and guardians : single parents, parents attending the Congress on their own, and families in which both parents are participating in the Congress. Otherwise, the cost is $20 per day, per child.
Registration: Download the form here. Deadline to register May 20.
Directions:
Babysitting:
If you wish to hire a babysitter at your own cost, it is possible to do so though SoSSitter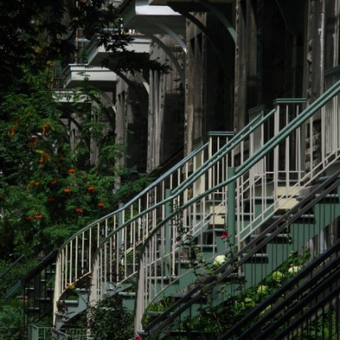 200 Rue Sherbrooke O, Montréal, QC H2X 1X5, Canada