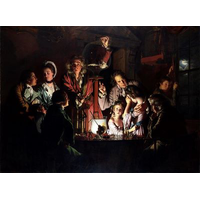 *Appel à communications / Call for papers*
9e Séminaire québécois en philosophie moderne / 9th Quebec Seminar in early modern philosophy
Trois-Rivières, QC (Canada) 10-12 Sept. 2019
Date limite de soumission / Deadline : 13 août 2019
SVP envoyez une proposition de communication d'environ une demie-page (simple interligne) à syliane.charles@uqtr.ca avant le 13 août pour participer au 9e Séminaire québécois en philosophie moderne qui se tiendra du 10 au 12 septembre à l'Université du Québec à Trois-Rivières. Les propositions peuvent porter sur tous les aspects de l'histoire de la philosophie moderne (de Montaigne à Kant), en vue de présenter une communication de 40 minutes. Le programme sera établi très rapidement afin de permettre à chacun d'organiser son voyage.
Le conférencier invité sera Lorenzo Vinciguerra (U. de Picardie à Amiens, France).
Tous les frais de repas seront couverts ainsi qu'une partie plus ou moins grande des frais de voyage et séjour (priorité donnée aux étudiants et personnes sans subvention, max. 500$ / personne).
Les participants pourront, de plus, soumettre leur texte pour publication dans les Studia de philosophia moderna s'ils le souhaitent (revue électronique bilingue spécialisée en philosophie moderne).
Pour info sur les éditions du colloque les années passées, cf. www.uqtr.ca/sqpm.
Les participants venant de l'étranger doivent réserver leur vol jusque Montréal puis prendre un autocar (www.orleansexpress.com) ou une voiture pour se rendre à Trois-Rivières (environ 2h). Du co-voiturage sera organisé.
**********
Submissions are welcome for the 9th Quebec Seminar in Early Modern Philosophy that will take place at the University of Quebec in Trois-Rivières (QC) on Sept. 10-12, 2019. Please send a half page proposal (single-spaced) to syliane.charles@uqtr.ca by Aug. 13, 2019 on any topic related to early modern philosophy (roughly, the period going from Montaigne to Kant). The presentation time for papers will be 40 minutes. It is requested that participants who present a paper in English can understand French sufficiently in order to benefit from the presentations in French and, ideally, take part in these discussions too. The program will be decided around mid-August so that travel plans could be arranged efficiently and rapidly.
Guest speaker: Lorenzo Vinciguerra (Université de Picardie, Amiens, France).
All catering expenses will be covered. Travel and accommodation expenses will be partly covered, depending on needs. Priority will be given to students and scholars without research grants for a maximum of $500 per person.
If they wish, participants will also be able to submit their paper to an electronic journal specialized in EMP, the Studia de Philosophia Moderna.
For information on the past editions of the Quebec Seminar in Early Modern Philosophy, see www.uqtr.ca/qsemp.
Travelers from abroad should take a flight to Montreal and then a bus (www.orleansexpress.com) or a car to Trois-Rivières (ca. 2 hours). Car-pooling will be organized.
---