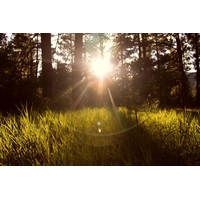 *CALL FOR PAPERS*
Canadian Jacques Maritain Association
Annual Symposium
Friday, November 1 and Saturday, Nov 2, 2019
Ottawa, Ontario, Canada
Theme: Maritain Engaging Contemporary Philosophy
2019 marks the 40th anniversary of the founding of The Canadian Jacques Maritain Association. In 1979, a small group of philosophers, led by Jean Louis Allard, and including Léon Charette, Fr. Lawrence Dewan, Leslie Armour, and Fr Jacques Croteau, established the Association in order to keep alive the kinds of questions and issues discussed in Maritain's work. Maritain had two dominant interests. One was the idea of a perennial philosophy. Maritain held that there was a continuity in philosophy – that important insights of the past could be retained without preventing philosophers from pursuing new ideas – and he himself sought to engage the philosophies of his time by drawing on this perennial philosophy that he saw represented in Thomas Aquinas.
To acknowledge and celebrate Maritain's work this year, the CJMA will focus its annual symposium on the discussion of how Maritain's philosophy, and the idea of a perennial philosophy in general, can engage issues and philosophies of the present time.
We invite papers/proposals, in English or French, relating to the conference theme. Selected papers will be published in Études maritainiennes-Maritain Studies. Papers outside the conference theme will also be considered.
Those who wish to present a paper should send a one-page abstract or proposal to:
Dr William Sweet
c/o Department of Philosophy, St Francis Xavier University, Antigonish, NS, B2G 2W5 Canada
Deadline for submission of proposals: August 30, 2019
Papers should not exceed 30 minutes reading time.
The Canadian Jacques Maritain Association / l'association canadienne Jacques-Maritain c/o Collège dominicain de philosophie et de théologie, 96 Empress St., Ottawa (ON), K1R 7G3, Canada
---