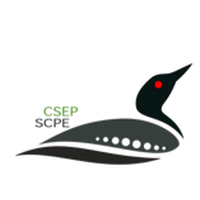 Call for Papers:
The Canadian Society for Environmental Philosophy/
Société Canadienne de Philosophie Environnementale
Annual Meeting
in conjunction with
The Western Canadian Philosophical Association 56rdAnnual Meeting
October 25th-27
University of Lethbridge, Lethbridge, Alberta
Keynote Speakers:
Paul B. Thompson (CSEP/SCPE)
W.K. Kellogg Chair in Agricultural, Food & Community Ethics
Michigan State University
Andrew Light (WCPA)
University Professor of Philosophy, Public Policy, and Atmospheric Sciences
George Mason University
Submissions requested on Canadian and global environmental issues in all their philosophical dimensions; including (but not limited to) aesthetic, ethical, metaphysical, ontological, phenomenological, social/political, scientific, and spiritual welcome.
Colloquium papers should be no more than 4,000 words (text), presentable in 25-30 minutes to allow for commentary and discussion, and prepared for anonymous review.
Please submit papers in electronic form (PDF or Word) and a brief abstract (no more than 150 words) via EasyChair: https://easychair.org/conferences/?conf=wcpa2019conference
Proposals for panels or symposia are also welcome. Please submit the proposed title, abstracts of presentations, and names of all participants. Symposia are allotted 2 hours.
Colloquium papers and panels/symposia on environmental topics may be submitted for presentation either on the WCPA main program or the program of the CSEP/SCPE, but will automatically be considered for presentation on both programs.
The CSEP/SCPE will be awarding a Student Essay Prize, so if you are a student, please indicate this.
Please submit your paper or symposium proposal using the conference website by July 15, 2019.
---