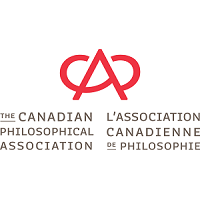 Le français suit
Canadian Philosophical Association
Call for Papers, Symposia, Round tables and Workshops
2019 Annual Congress
The University of British Columbia
Vancouver, British Columbia June 1 to June 4, 2019
ALL SUBMITTERS:
1) Everyone submitting an individual paper or a proposal for a symposium, round table or workshop must be a current CPA member. On-line payment is available through the CPA website.
2) Partial reimbursement of travel costs is only available to students, part-time faculty and unemployed members.
SUBMITTED PAPERS:
1) All texts must be submitted in English or in French through EasyChair. Authors must be registered with EasyChair; registration is free. Click here for the paper submission portal. The deadline for submitting is midnight Monday, January 14 2019.
2) Submissions must be prepared for anonymous refereeing: all identifying information must be removed.
3) Limit of two submissions per author, though only one paper can be presented in each official language.
4) Limit of one submission in any one discipline (see below).
There are two formats for individual paper submissions.
a) Submit a completed paper of no more than 3500 words. Papers exceeding this word count will not be considered. Word count does not include the bibliography, notes or abstract. Submitted papers must include an abstract of no more than 100 words. Accepted papers will be scheduled for hour-long sessions with assigned commentators.
b) Submit an abstract of no more than 500 words (excluding bibliography). Accepted abstracts will be scheduled for half-hour sessions but will not be assigned commentators. Abstracts are not eligible for essay prizes.
- Individuals interested in chairing a session or commenting on a paper should submit their information through this link by March 15, 2019.
- Submitters are invited to identify themselves as students or faculty in order to be eligible for the Student Essay Prizes or for the Faculty Essay Prizes. Only complete paper submissions are eligible for the prizes.
SYMPOSIA, ROUND TABLES AND WORKSHOPS:
1) Proposals for symposia, round tables and workshops must be submitted by November 23, 2018. Please include a list of tentative participants. All participating Canadian philosophers must be current CPA members.
2) The length of the session is limited to a half-day.
3) Limit of one symposium proposal per organizer.
4) All proposals for symposia, round tables and workshops must be submitted through the CPA submission portal.
5) Please note that strong preference will be given to submissions that include at least one presentation in French.
DISCIPLINES
In order to help determine which member of the program committee their submission goes to, paper and symposium submitters should select one of the following disciplines for each submission.
1. History of philosophy

2. Contemporary European philosophy

3. Social & political philosophy

4. Philosophy of law

5. Decision theory

6. Logic and Philosophy of mathematics

7. Philosophy of language

8. Philosophy of mind

9. Ancient & medieval philosophy

10. Philosophy of arts & aesthetics

11. Metaphysics

12. Philosophy of religion

13. Philosophy of science

14. Feminist philosophy

15. Normative Ethics

16. Applied ethics

17. Metaethics

18: Moral psychology

19. Epistemology

20. Non-Western philosophy

21. Philosophy of cognitive

sciences
Programme Chair
CPA Executive Director
---
Association canadienne de philosophie
APPEL DE COMMUNICATIONS, DE PROPOSITIONS D'ATELIERS, DE SYMPOSIUMS ET DE TABLES RONDES
Congrès annuel 2019
The University of British Columbia
Vancouver, C-B du 1 au 4 juin 2019

POUR SOUMETTRE :
1) Toutes les personnes qui soumettent des textes individuels ou des propositions de symposiums, de tables rondes et d'ateliers doivent être membres en règle de l'ACP. Le paiement en ligne est disponible sur le site Web de l'ACP.

2) Un remboursement partiel des dépenses de trajet sera disponible pour les étudiant-e-s, pour le corps professoral à temps partiel et pour les membres sans emploi.

TEXTES SOUMIS POUR ÉVALUATION :
1) Tous les textes doivent être soumis en français ou en anglais par le biais du Service de conférence EasyChair. Les auteur-e-s doivent être inscrit-e-s auprès d'EasyChair; l'inscription est gratuite. Cliquez ici pour le portail de soumission de textes. L'échéance pour la soumission de textes est fixée à minuit le lundi 14 janvier 2019. Veuillez indiquer la discipline [voir la liste ci-dessous] à laquelle le texte doit être soumis.



2) Les textes soumis doivent être préparés en vue d'un arbitrage à double insu : tout renseignement pouvant identifier l'auteur-e doit être supprimé.



3) Limite de deux textes par auteur-e; un seul texte sera présenté.



4) Limite d'un texte par discipline; limite d'une discipline par texte.



Il y a deux types de soumissions individuelles:



a) Soumission longue, soit un texte ne comportant pas plus de 3500 mots. Les textes plus longs ne seront pas considérés. Le nombre de mots n'inclut pas la bibliographie, le résumé et les notes. La soumission doit inclure un résumé d'un maximum de 100 mots. Les textes acceptés seront présentés dans des séances d'une heure et se verront assigner un-e commentateur-trice.



b) Soumission d'un résumé ne comportant pas plus de 500 mots (excluant la bibliographie). Les résumés acceptés seront présentés dans des séances d'une demi-heure et n'auront pas de commentaire. Les résumés ne sont pas éligibles aux prix de l'essai.

- Les personnes désirant présider une session ou commenter des textes doivent soumettre leurs informations avant le 15 mars 2019 en utilisant ce lien.
- Les personnes qui soumettent un texte sont invité-e-s à s'identifier comme étudiant-e-s ou comme professeur-e-s, afin d'être éligibles aux Prix de l'essai d'étudiant-e-s ou aux Prix de l'essai de professeur-e-s. Seules les soumissions longues sont éligibles à ces prix.
PROPOSITIONS DE SYMPOSIUMS, DE TABLES RONDES ET D'ATELIERS :
1) Les propositions de symposiums, de tables rondes et d'ateliers doivent être acheminées au plus tard le 23 novembre 2018. Veuillez inclure la liste des participant-e-s attendu-e-s. Tout-e-s les philosophes canadien-ne-s participant aux sessions doivent être membres en règle de l'ACP.



2) La durée de la session est limitée à une demi-journée.



3) Limite d'une proposition de symposium par organisateur-trice.

4) Toutes les propositions de symposiums, d'ateliers et de tables rondes doivent être soumises par le portail de soumission de l'ACP.



5) VEUILLEZ NOTER QUE LES SOUMISSIONS INCLUANT DES PRÉSENTATIONS EN FRANÇAIS PROFITERONT D'UN AVANTAGE SUBSTANTIEL.
DISCIPLINES
1. Histoire de la philosophie
2. Philosophie européenne contemporaine
3. Philosophie sociale et politique
4. Philosophie du droit
5. Théorie de la décision
6. Logique et philosophie des mathématiques
7. Philosophie du langage

8. Philosophie de l'esprit
9. Philosophie ancienne et philosophie médiévale
10. Philosophie des arts et esthétique
11. Métaphysique
12. Philosophie de la religion
13. Philosophie des sciences
14. Philosophie féministe

15. Éthique normative
16. Éthique appliquée
17. Métaéthique
18. Psychologie morale
19. Épistémologie
20. Philosophie non-occidentales
21. Philosophie des sciences cognitives
PRÉSIDENT DU PROGRAMME:
DIRECTRICE DE L'ACP
---