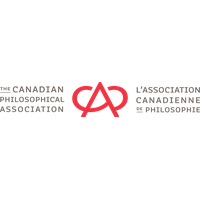 2017 CPA Essay Prize Winners Are Announced!
WINNER OF THE Tenured Faculty ESSAY PRIZE
Brown, Bryson (Lethbridge) — "Paraconsistency, Pluralistic Models and Reasoning in Climate Science"
Scientific inquiry is generally local, focused on particular questions about particular aspects of the natural world. Pluralists have pointed out cases in which different fields and approaches have used distinct principles and premises, while paraconsistentists have proposed logical strategies to avoid the threat of trivialization due to inconsistencies in our present scientific world view. Here we examine how chunk and permeate, a simple approach to paraconsistent reasoning which avoids heterodox logic by confining commitments to separate contexts in which reasoning with them is (apparently) reliable, helps to systematize pluralistic reasoning, applying the results to regional climate models.
WINNER OF THE Non-tenured Faculty ESSAY PRIZE
Côté-Bouchard, Charles (Rutgers) — "Is Epistemic Normativity Value-based?"
Epistemology is widely seen as a normative discipline just like ethics. But what is the explanation or grounds of epistemic normativity? Why is there necessarily a normative reason to conform to epistemic norms? According to teleological answers, it is because it is necessarily good, in some sense, to do so. In this paper, I reject this answer. There is no relevant sense in which it is necessarily good to conform to epistemic norms. The problem, I argue, is that teleologists cannot give a satisfactory answer to the challenge posed by cases where epistemic norms seem completely trivial and inconsequential.
WINNER OF A Student ESSAY PRIZE
Falbo, Arianna (SFU) — "Analyzing the Wrongness of Lying: A Defence of Pluralism"
Extant accounts (both old and new) of the pro tanto wrongness of lying are all inadequate. The common problem with each consists in its unitary structure. Such views presuppose that all lies are wrong in the same way. This assumption, however, does not do justice to the phenomena of lying. This is because lying can be morally objectionable in diverse ways. Thus, I argue that we should take a pluralist approach to the wrongness of lying; that we should not impose unity upon the moral structure of lying when there is, in reality, diversity.
WINNER OF A Student ESSAY PRIZE
Juvshik, Tim (Massachusetts at Amherst) — "Relativity and the Causal Efficacy of Abstract Objects"
It's often assumed that abstract objects are causally inert and exist outside of space and time. I give a principled argument for their causal inertness, first by arguing that lacking a spatiotemporal location is the best way of understanding the nature of abstract objects. If abstracta can be causal relata then they must exist in time, since causation is prima facie a temporal relation. The Special Theory of Relativity says that every position in time is also a position in space-time, so if abstracta are causally efficacious then they must exist in both space and time, contradicting our initial assumption.
Congratulations to the winners!
---