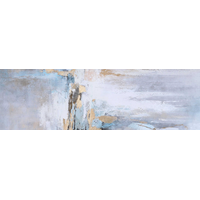 *Appel à propositions*
L'invivabilité et la précarisation du/des vivant-e-s : enjeux éthiques et philosophiques
La précarisation générale du vivant à travers les crises écologiques et sanitaires nous amène inévitablement à considérer la question de l'invivable. Qu'est-ce qui constitue le vivable et l'invivable dans notre contexte moderne ? Pour répondre à cette question, nous devons considérer la précarité comme une condition politiquement induite dans laquelle certains groupes sont différentiellement exposés aux blessures, à la violence et à la mort. Comment les systèmes de précarité et d'invivabilité sont-ils liés, notamment dans le cas de l'exploitation intensive de la nature, des femmes, des personnes racisées et des êtres vivants non humains ? Compte tenu des conditions sociales et politiques imposées à certains individus en fonction de leur race, de leur sexe, de leur classe et de leurs capacités, comment faire en sorte que la vivabilité des un·e·s ne soit pas liée à la destruction des conditions de vie des autres ou de la vie dans son ensemble ?
Le Centre de Recherche en Éthique (CRÉ) a le plaisir de vous inviter à réfléchir à ces questions grâce à deux conférences d'honneur offertes par Frédéric Worms (École Normale Supérieure) et Katharine Jenkins (Université de Glasgow).
Conférences d'honneur
Dans Le vivable et l'invivable (2021), Judith Butler et Frédéric Worms soutiennent que la condition d'invivabilité fait référence à la vie des personnes qui ont subi des traumatismes si grand qu'elles perdent le contact avec leur propre subjectivité. Les violences sociales, politiques et physiques produisent des ruptures et peuvent engendrer la fin de la reconnaissance de soi comme sujet agissant dans le monde. Dans cette conférence, nous explorerons les outils éthiques et philosophiques permettant non seulement de penser cette invivabilité, mais aussi de mieux comprendre ce qui est nécessaire en termes de structures de soutien politique et social pour garantir que toutes les vies soient vivables et ainsi espérer tendre vers la non-violence.
Pour leur part, les recherches de Katharine Jenkins portent sur la précarité produite par les catégories sociales, leur ontologie, ainsi que sur les moyens par lesquels les mouvements sociaux peuvent s'émanciper de ces catégories. Dans leur livre à paraître, Ontology and Oppression : Race, Gender, and Social Construction, Jenkins identifie une forme distincte d'injustice dans laquelle un individu est lésé par le fait d'être socialement construit comme membre d'un certain type social. Leurs récents travaux sur le handicap s'intéressent à la relation entre les capacités corporelles d'une personne et son contexte social.
Soumettre une proposition
Le colloque international du CRÉ qui aura lieu le 22 avril 2022 porte sur les enjeux éthiques et philosophiques du vivable et de l'invivable dans leur rapport aux structures sociales, aux normes sociales, aux constructions identitaires et aux violences sociales et politiques. Le comité souhaite recevoir des propositions portant sur les thèmes suivants :
Les enjeux de vivabilité (environnementale, sociale, politique)

Les violences politiques et sociales au cœur des normes

Les systèmes de précarisation et les précarités sociales

Le soin et ses polarités et le vitalisme critique (Worms)

L'ontologie des catégories sociales (Jenkins)
Nous recevrons des propositions d'un maximum 300 mots jusqu'au 14 mars 2022 que vous pouvez envoyer au moyen de ce formulaire. Si vous avez des questions ou vous avez besoin de davantage d'informations, vous pouvez écrire à valery.giroux@umontreal.ca.
Unliveability and the precarity of the living: ethical and philosophical issues
The precarity of living through ecological and health crises inevitably leads us to consider the question of the unlivable. What constitutes liveability and unliveability in our modern context? In order to answer this question, we must consider precarity as a politically induced condition under which certain groups are differentially exposed to injury, violence, and death. How are systems of precarity and unliveability connected, especially in the case of the intensive exploitation of nature, women, racialized people, and non-human living beings? What does it mean to contribute to the livability of certain people to the detriment of others? Given the social and political constraints imposed on certain individuals along lines of race, gender, class, and ability, how can we ensure that the livability of some is not tied to the destruction of the living conditions of others or of life as a whole?
The Center for Research in Ethics (CRE) is honored to invite you all to think about these questions with two distinguished keynote addresses: Frédéric Worms (École Normale Supérieure) and Katharine Jenkins (University of Glasgow).
About the speakers
In Le vivable et l'invivable (2021) Judith Butler and Frédéric Worms argue that the condition of unliveability refers to the lives of people who have suffered such huge trauma that they lose touch with their own subjectivity. Social, political and physical violence produce ruptures and can engender the end of the recognition of oneself as an acting subject in the world. In this conference, we will explore the ethical and philosophical tools to not only think about this unliveability, but also to better understand what is needed in terms of political and social support structures to ensure that all lives are livable and thus hope to move towards non-violence.
Katharine Jenkins' research considers the precarity of ontological categories themselves, as well as the ways in which emancipatory social movements can best respond to these categories. In their forthcoming book, Ontology and Oppression: Race, Gender, and Social Construction, Jenkins identifies a distinctive form of injustice in which an individual is wronged by the fact of being socially constructed as a member of a certain social kind. Their recent work on disability is concerned with the relationship between a person's bodily capacities and their social world.
Submitting
The CRÉ's international colloquium , which will take place on April 22, 2022, will focus on the ethical and philosophical issues of the livable and the unlivable as they relate to social structures, social norms, identity constructions and social and political violence. The committee would like to receive proposals on the following themes
Issues of livability (environmental, social, political)

Care and its polarities and critical vitalism (Worms)

The ontology of social categories (Jenkins)

Political and social violence at the heart of norms

Systems of precarization and social precarities
We will receive proposals of up to 300 words until March 14, 2022, which you can send using this form. If you have any questions or need more information, you can write to valery.giroux@umontreal.ca.
---