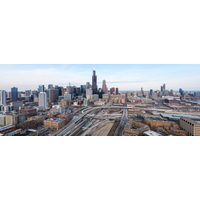 Call for Papers
ISUS 2020 - Utility and Politics
The 16th Conference of the International Society for Utilitarian Studies
30 July - 1 August 2020 (Thursday-Saturday)
University of Illinois at Chicago
In a time when the regimes of democratic representation and scientific/administrative expertise that the classical utilitarians did so much to
promote are under serious strain across the globe, ISUS 2020 will meet to assess the past, present, and future achievements and failures of utilitarian ethics, law,
policy, and political economy. Although we invite paper and panel proposals on all subjects related to the study of utilitarianism, proposals that speak to the
conference theme, Utility and Politics, are especially welcome.
The following individuals have generously agreed to give keynote lectures:
Frances Ferguson, Department of English, The University of Chicago
Bart Schultz, Department of Philosophy, The University of Chicago
Sharon Street, Department of Philosophy, New York University
Please send your c. 400-word paper or panel proposal to utilitarianism2020@gmail.com.
The proposal deadline is 29 February 2020, with responses to be given by mid-April.
Visit the conference website for more information: isus2020.uchicago.edu
The International Society for Utilitarian Studies is an association for the study of utilitarianism and the utilitarian tradition broadly conceived. Scholars representing all disciplines in the humanities and social sciences are encouraged to submit proposals for papers and panels on utilitarianism and its historical development, and on its contemporary relevance in various fields of thought and practice. Past conferences have included faculty and graduate students in philosophy, law, political science, economics, history, literature, and art.
---