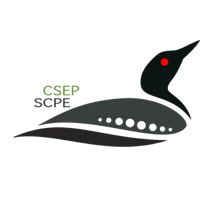 *Call for Papers*
The Canadian Society for Environmental Philosophy / Société Canadienne de Philosophie Environnementale is holding its 2021 Annual Meeting
in conjunction with
The 57th annual meeting of the Western Canadian Philosophical Association and 2nd Salish Sea Aesthetics Workshop: November 12-14 2021
(Hosted by the University of Victoria, Marriot Hotel: Inner Harbour)
2021 Conference Themes:
Climate Change & Social Justice
New Directions in Environmental Philosophy
Submissions requested on the conference themes and any Canadian and global environmental issues in all their philosophical dimensions; including (but not limited to) the aesthetic, cultural, ethical, epistemological, metaphysical, ontological, phenomenological, social/political, scientific, and spiritual.
Colloquium papers should be no more than 4,000 words (text), presentable in 25-30 minutes to allow for commentary and discussion, and prepared for anonymous review.
Please note: papers accepted for the conference will automatically be considered for the Society's forthcoming new open access journal, the Canadian Journal of Environmental Philosophy.
Proposals for panels or symposia will also be considered. Please submit the proposed title, abstracts of presentations, and names of all participants. Symposia would be allotted 2 hours.
The CSEP/SCPE will award a Graduate Student Essay Prize, so if eligible, please indicate this.
Information about the conference will be available at the WCPA website: http://wcpaonline.ca/
Submissions should be submitted via EasyChair: https://easychair.org/conferences/?conf=wcpa2021
Please submit your paper or symposium proposal by August 1, 2021. Please include "CSEP/SCPE" among your keywords or in your submission title.
For assistance regarding the CSEP/SCPE, contact csepscpe@ualberta.ca
Or visit the CSEP/SCPE website: https://csepscpe.wixsite.com/csep-scpe
---