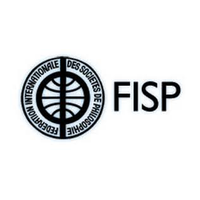 Message to member societies, associations, and institutes of FISP
Dear Colleagues,
As you are aware of, the 24th World Congress of Philosophy will take place in Beijing, RP China, on August 13-20, 2018. As the preparation of the Congress is entering its last stretch, I would like to provide you with some relevant and -- hopefully -- useful information.
1. REGISTRATION IS OPEN. Registration to the Congress is now open and available through the website of the Congress, at the address http://wcp2018.pku.edu.cn/yw/index.htm. Online submission of contributed papers is also possible through the website. Please note that anyone can submit a paper to one of the 99 sections of the Congress; instructions about the modalities of online submission can be found of the website. Useful information concerning logistic arrangements, accommodation, and local information is being posted online on a regular basis as well. Please feel free to write to the Secretariat of the Congress (secretariat@wcp2018.pku.edu.cn) or directly to me for any particular query.
2. PLENARY SESSIONS. The programme of plenary sessions, symposia, and endowed lectures of the Congress is available online. May I thank all members of FISP who nominated panelists for these sessions; it was not possible for the Steering Committee to retain all of them, but each proposal was deeply appreciated. Thank you.
3. ROUND TABLES. Proposals for round tables are welcome. Please send your proposal either to me or to Professor Stelios Virvidakis, University of Athens (svirvid@phs.uoa.gr), who is in charge of centralizing all information concerning round tables. Please note that, according to WCP rules, round tables panelists should proceed from three different nationalities at least; standard duration for round tables is 1h50; and there is no limit to the number of round tables that can be proposed. On the other hand, a special commemoration of FISP 70 years will take place during the Congress; it will be managed by Professor Evandro Agazzi, Hon President of Fisp (evandro.agazzi@gmail.com).
4. STUDENT SESSIONS. The Executive Committee of the Congress is wishing to enhance the presence of students sessions in the programme. These sessions should bring together mainly, but not exclusively, PhD students from different countries, who would discuss their ongoing researches in 2-hour debates with prominent international scholars. Assistance to provide on campus accommodation for students is being considered by the local Organizing committee. For queries, proposals, and requests about these sessions, please write to Prof. Ernest Lepore from Rutgers (lepore@ruccs.rutgers.edu), Prof. Riccardo Pozzo from Rome (riccardo.pozzo@cnr.it), and Prof. Wu Tianyue on behalf of the Chinese organizing committee (wutianyue@pku.edu.cn). May I encourage all members of FISP network to promote and support a large participation of students.
5. SOCIETY SESSIONS. Member societies, associations, and institutes of FISP can hold their own sessions during the Congress. Society sessions may include scholarly symposia, administrative meetings, assemblies, and any other format that a society might choose to adopt; they are an essential part of the Congress, and appropriate venues will be available for them. For all proposals or clarifications, please contact me directly: I will be happy to assist you with any such request. May I underline, especially for newly admitted members of FISP, that no additional costs will be incurred by societies, associations, and institutes holding their sessions during the Congress. As the number of available rooms will not be unlimited, though, may I recommend that requests for society sessions be submitted as early as possible.
6. FISP WEBSITE. Finally, let me invite you to visit the website of FISP, and check if the information concerning your society, association, or institute is correctly updated. In case you find any wrong, missing, or outdated information, please let me know.
Needless to say, feel free to contact me for any further query, request, or information you might need.
Yours most cordially,
Luca Maria Scarantino
Secretary-general of FISP.
Prof. Dr. Luca M. Scarantino
Chair of the Executive Committee
24th World Congress of Philosophy
Beijing, Aug 13-20, 2018

Secretary-general of FISP
General Editor, Diogenes
Libera Università di Lingue e Comunicazione - IULM
Via Carlo Bo 1 -- I-20143 Milano

---