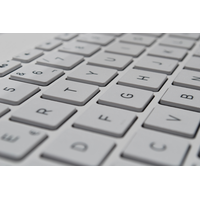 (English below)
Philo-normes, nouvelle liste de diffusion, a été créée pour relayer les informations relatives à l'actualité de la recherche en philosophie politique, morale, juridique et sociale, en particulier à destination des universitaires francophones.
Elle permet l'annonce de publications, appels à contributions, séminaires, journées d'étude, colloques, appels à candidature, etc., dans ce domaine.
Elle entend notamment prendre le relai de la liste phimopo, qui s'est arrêtée en décembre dernier, avec la fermeture du service yahoogroupes, après avoir rendu de très grands services à notre communauté.
Vous pouvez vous abonner à Philo-normes à cette adresse : https://groupes.renater.fr/sympa/info/philo-normes
Pour poster un message, merci de tenir compte des recommandations suivantes:
+ Les messages sont de préférence rédigés en français (ou en anglais).
+ Les informations essentielles (objet, thème, date) figurent dans l'objet du message pour permettre un tri rapide par les abonné•es.
+ Les hyperliens vers une page internet sont privilégiés et les fichiers attachés évités autant que possible (et ne doivent pas, lorsqu'ils sont indispensables, dépasser les 5 Mo).
Administration de la liste
Charles Girard, Université Jean Moulin Lyon 3 (France)
Roberto Merrill, Université du Minho (Portugal)
Clotilde Nouët, Université Mohammed VI Polytechnique (Maroc)
Juliette Roussin, Université Laval (Québec)
Philo-normes is a new mailing list dedicated to advertising events and news in political, moral, legal and social philosophy within French-speaking academia in particular.
It hosts announcements for publications, calls for papers, conferences, calls for applications, etc. in these fields.
It is intended to replace the former mailing list, phimopo, which ended last December due to yahoogroups' closing.
You can subscribe to Philo-normes here: https://groupes.renater.fr/sympa/info/philo-normes
Announcements should conform to the following recommendations:
+ Announcements should preferably be in French (or in English)
+ Essential information (subject, theme, date) should be mentioned in the subject line
+ Hyperlinks should be used instead of attaching documents; when indispensable, attached documents should not be more than 5 Mb.
List administrators
Charles Girard, Université Jean Moulin Lyon 3 (France)
Roberto Merrill, Université du Minho (Portugal)
Clotilde Nouët, Université Mohammed VI Polytechnique (Maroc)
Juliette Roussin, Université Laval (Quebec)
---