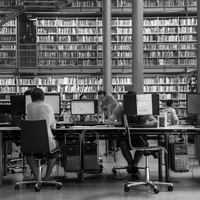 Tell Your Students! – Application for Keenan Prize Are Open Until May 31st, 2017
The Keenan Prize is an independent $1,500 cash prize that awards Canadian undergraduate papers on the topics of social and political philosophy, philosophy of history, and philosophy of law.
The Brian M. Keenan Prize will be presented on the merit of an undergraduate paper of at least two-thousand and no more than five-thousand words, on the philosophy of history, law, or social and political philosophy. Special consideration will be given to papers engaging with liberalism as a set of historical practices or conditions.
The award will be limited to students who are attending or have recently attended Canadian universities in undergraduate programs. Every year, papers will be accepted from February 1st through May 31st. All applicants must be enrolled in, or graduated from a Canadian Undergraduate program at the time of submission in order to be considered. Applicants cannot be enrolled in any postgraduate program at the time of application.
Details are available on the Keenan Prize page here.
---