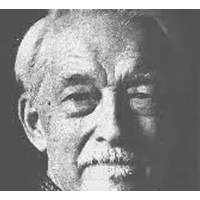 Canadian Jacques Maritain Association / L'association canadienne Jacques Maritain
Annual Symposium
Friday, November 4 and Saturday, November 5, 2022
Dominican University College, Ottawa, Ontario, Canada
Theme: Freedom in the Modern World
The theme of the fall 2022 conference of the Canadian Jacques Maritain Association is Freedom in the Modern World. The title is borrowed from Jacques Maritain's 1933 book by the same name and the conference will pay homage to this text by focusing on topics that stem from it.
Freedom is undoubtedly a fundamental pillar of the modern world, having occasioned the monumental changes to human civilization over the last four hundred years. Yet despite the importance of freedom, there is a widespread perception in our age that the value and viability of freedom are being challenged, threatened, and undermined on many fronts. The causes of such a subversion of freedom are myriad and range from political disturbances to social changes to profound epistemic crises.
The conference aims to bring together scholars who are engaged in thinking about the concept of freedom and its meaning for our world. The questions that are pertinent to the conference theme include the following examples: What is freedom and how should it be realized? Is freedom under fire in the modern world? What is the relationship between order and freedom? How do culture, religion and philosophy contribute to the enhancement and preservation of freedom? What are the anthropological roots of freedom? How do freedom, rights, responsibilities, and duties relate to each other? What can history tell us about the plight of freedom?
The theme is intentionally broad and encompasses a variety of perspectives and approaches, despite its having been modelled after Jacques Maritain's 1933 book Freedom in the Modern World. Diverse approaches and standpoints are welcome.
The Canadian Jacques Maritain Association welcomes proposals from individuals who are interested in presenting a paper at its 2022 fall conference.
We invite papers, in English or French, relating to the conference theme, understood broadly. Selected papers will be published in Études maritainiennes-Maritain Studies.
Those who wish to present a paper should send by e-mail a one-page abstract or proposal to:
Dr. Nikolaj Zunic
Department of Philosophy
St. Jerome's University
290 Westmount Road North, Waterloo, Ontario, N2L 3G3, Canada
E-mail: nzunic@uwaterloo.ca
Deadline for submission of proposals: August 26, 2022
Papers should not exceed 35 minutes reading time.
Please specify if the paper proposal will be delivered in person in Ottawa or remotely online.
The fall conference will adopt a hybrid mode of delivery. The conference will take place in person at the Dominican University College in Ottawa, Ontario, Canada (96 Empress Avenue). However, the conference will be outfitted with technology for online participation to accommodate those individuals who are unable to attend in person. Thus, there will be a mixture of in person and online delivery of papers.
All participants of the conference, whether in person or online, must register in advance, no later than November 3. The conference registration fee is $20 CAD per person. Registration fees can be sent by cheque by regular mail to Dr Nikolaj Zunic at the address above, or online by means of Interac e-transfer to nzunic@uwaterloo.ca. Cheques should be made payable to "Canadian Jacques Maritain Association".
Participants are also encouraged to become members of the Canadian Jacques Maritain Association. The annual membership fee is $25 CAD, which can also be paid by Interac e-transfer.
Please visit the website for the Canadian Jacques Maritain Association: https://www.maritain.info/
---