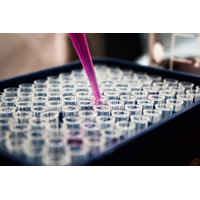 *Call for Papers*
University of Toronto at Scarborough, Association of Philosophy Students 2020 Conference
Topic: Bioethics
Keynote Speaker: Phoebe Friesen from McGill University
Submission Deadline: February, 2nd, 2020
Conference Date: March 7th, 2020
The University of Toronto Scarborough's Annual International Undergraduate Philosophy Conference showcases undergraduate work in philosophy. We will be selecting four papers for presentation. The papers are selected through a blind review process by University of Toronto undergraduates at the Scarborough Campus and, if selected, you will be expected to present a 15-20 minute talk followed by comments from a UTSC student and a Q&A period.
This year's topic is Bioethics, we will be accepting any papers from this subject area. Our Keynote speaker is Phoebe Friesen from McGill University who is an Assistant Professor in the Biomedical Ethics Unit and Department of Social Studies and Medicine at McGill University. We are excited to have her.
APS also offers students up to $500.00 CAD in expense reimbursements if they are selected for the conference!
The APS is committed to maintaining an inclusive environment for the duration of our conference. If you have any accommodation needs to ensure your full participation in the event, we will be more than willing to work with you, given adequate notice, to ensure those needs are taken care of. Please contact us at utsc.aps@gmail.com for any accessibility related questions or concerns.
GENERAL SUBMISSION GUIDELINES
Include: (1) author's name, (2) paper title, (3) institution, (4) mailing address, (5) telephone number in the body of the email, and (6) email address.

Papers must be submitted with a cover page including only the title, and abstract the paper. Please do not place any of your personal information in the body of the paper, as your paper will be subject to blind review.

Submissions must be titled and be accompanied by a concise abstract introducing the author's topic and summarizing the paper's central thesis, which should be around 150 words.

Submissions should be under 3,000 words not including the abstract.

Acceptable document formats for submissions include PDF and word doc

Please email all submissions to utsc.philconf.submissions@gmail.com.
Please email any questions or concerns to utsc.aps@gmail.com.
---