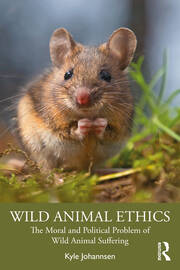 My goal in Wild Animal Ethics is to argue that from a deontological perspective, we have a collective duty to research, and eventually employ, safe means of providing large-scale assistance to wild animals. Most of the pro-interventionist literature on wild animal suffering is consequentialist, but deontologists value beneficence too, and considerations of beneficence overwhelmingly support making the alleviation of wild animal suffering a moral and political priority. Though it isn't common knowledge, sentient wild animals outnumber human beings and domesticated animals by many orders of magnitude. Furthermore, wild animals are plagued by a variety of significant hardships, e.g., by disease, injury, parasitism, predation, recurring hunger, and extreme temperatures. In fact, the vast majority of sentient wild animals die at a young age from these hardships. Considering how numerous wild animals are and how poor their situation is, preventing even a small percentage of the harms they face would do a tremendous amount of good. I argue that with enough research genetic editing promises to provide effective, large-scale interventions that require only minimal interference with wild animals' liberties.
Wild Animal Ethics: The Moral and Political Problem of Wild Animal Suffering. New York: Routledge. 9780367275709
What's New in Canadian Philosophy? is a blog series highlighting the work of CPA members. Send contributions to www@acpcpa.ca.